Invitation to Free Your Mind
It all started when I was a little child. Art has been part of my life since then. When I was 8, one of my teachers gave me a beautiful book about the Impressionism. I loved the innovative style and techniques of the Impressionists such as short, thick strokes of paint that capture the essence of the subject and gives some volume and the fact that colours are applied side by side with as little mixing as possible. It was a real revelation for me and it all started with oil painting.

My passion has continued to grow since then.
Painting has always allowed me to express myself transparently. As Leo Tolstoy once said "art is the activity by which a person, having experienced an emotion, internally transmits it to others".

After several years studying and working in the Fashion & Design industries in Paris & New York, I realized something was missing. Art was missing and a frustration was growing. Every time I was visiting an exhibition I had this need to go home and pick up the brush and canvas again.

From that moment, I knew I wanted to do nothing else. As Tony Robbins said, "we can discipline ourselves, training our minds and bodies to grow and be strengthened in several areas — but we are always going to gravitate towards what truly ignites us".
After few years and thanks to my beloved family & friends support, I finally decided to share my passion with you and that is how K-STUDIO was born.

K-STUDIO is an art studio in which I invite you to discover my artistic world. Not only my artwork that are for sale but also my inspirations that I get from Art, Exhibitions, Architecture, Design, Fashion and my trips around the world.

instagram📍 RabatPortfolioPortfolioDes scènes de vie à l'art du portrait !Sara ARABI, de la ville de Rabat, je pratique la peinture depuis 2016.J'ai toujours eu un grand intérêt pour l'art et la peinture et ce depuis mon plus jeune âge. Aujourd'hui c'est devenu ma...
lire plus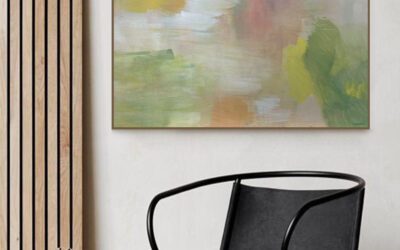 instagramfacebook📍 Casablanca | MarrakechPortfolioPortfolioUne artiste du mouvementFille de la ville de Marrakech, je suis née et grandi entre ses sommets enneigés de l'Atlas, entre ses remparts ocres. Je suis une fille fascinée par les souks colorés de l'ancienne...
lire plus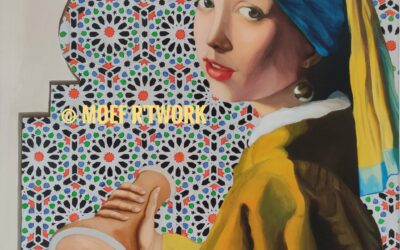 instagramfacebook📍ParisPortfolioPortfolioMarocaniserJe suis FADIL Mohamed El bachir artistiquement connu sous le nom de MoeF, jeune artiste Marocain Autodidacte habitant en France. J'essaie à travers mes œuvres de célébrer et promouvoir notre chère et grande culture...
lire plus
Suivez l'actualité des designers marocains
Créatifs à la une, événements, nouveaux épisodes du podcast, ne ratez pas l'actualité de la communauté !